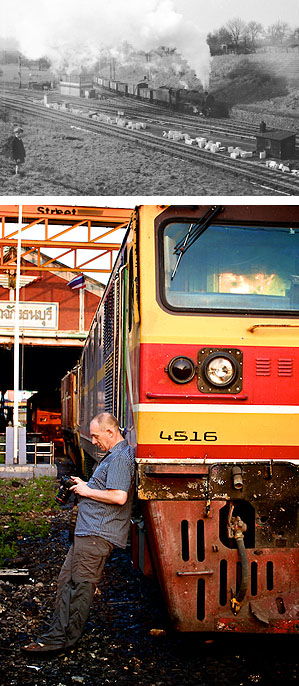 I was born and grew up in central England. A town steeped in history, though not particularly famous for it, and surrounded by gently rolling hills.
Some of the history must have rubbed off although it was never apparent at school. Instead I inherited my father's love of trains and photography and, after three years studying design for print, moved to London to earn my chops in the publishing industry.
I arrived in Hong Kong in 1986, planning only to stay long enough to save some money and move on. I'm still saving. In the meantime I have travelled extensively around Asia, written and shot numerous features for newspapers and magazines and contributed stock photos to various agencies around the world.
My writing and photography reflects all of these influences. I can be just as happy exploring the back lanes of old historical towns, trekking mountain and forest or riding trains and tracking down other remnants of Europe's colonial past. Through words and pictures I try to share some of the feelings and impressions I collect along the way.